Appartement & House

You would like to redesign your living space, would you like a planning aid and, in advance, a holistic analysis that supports you in your project?
You want to optimize the architecture, interior design & interior and learn where changes to the existing design quickly develop a positive effect?
You want to support the development, health and vitality of your family and realize that, for example, Sleep problems in the children there?
If you can only answer one question with yes, then an analysis of the existing room situation makes sense.
The classic task of a Feng Shui consultant is to tune in on you and your living space. To show you meaningful solutions, no matter in which area you will feel their effects.
My job also protects you from making a bad investment.
Where can I support you:
Choosing the ideal apartment or house in case you have not decided yet
Analysis of existing architecture, interior design and situation
Planning with you and maybe your architect for the design (structure, color, furniture, lighting, etc.)
Optimization and revitalization of the existing premises
Space psychology & art in the living space
Sleep place study for you and your family
Geomantic appraisal for home and garden
Power places and minimizing the effect of fault zones
Assistance in landscaping when you are planning
Zen-Garten Design
Waterdragon Feng Shui / Water for Vitality in House & Garden / Design
Chineschische Astrology
Look forward to opening a door that will connect you in a special way with your home, the surrounding nature and the place where you live.
I am happy to answer any questions.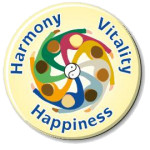 This graphic shows in a nice way, what the advice for you and your family is about.